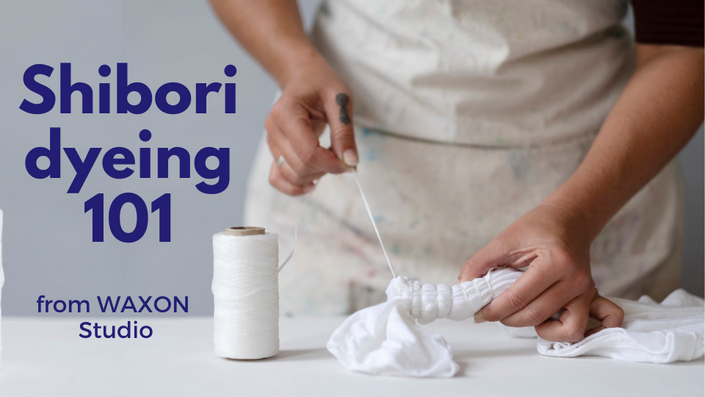 Shibori Dyeing 101: A Straightforward Guide to Creating Shibori with Fiber Reactive Dyes
Explore a versatile, easy, modern take on Japanese Shibori dyeing with our in-depth beginners' course
Enroll Now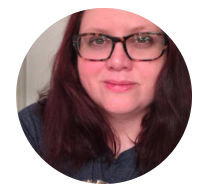 "Jessica's class was so much fun, and she definitely knows her craft. You learn about different techniques and she's very patient and encourages you to be as creative as you want to be."
- Christie, Richmond, VA
Shibori– traditional Japanese style tie-dye– is simple, easy, very pleasing to the eye, and can be a lot more varied than you think! Learn how to clamp, bind, fold, or wrap the fabric to achieve endless pattern variations. Traditionally done in an indigo vat, this class opens up a whole new world of color possibilities with low-impact Fiber Reactive Dyes. Great for creating custom hand-dyed fabrics and pre-sewn garments.
---
Shibori is easy, yes, but there are some definite "rules of the road" that you need to follow in order to get exactly the results you want.
Not all tutorials are created equal, and there's a lot of conflicting information out there.
---
Take it from me-- I've been a professional dye artist for almost half of my life! My goal is to get you ready, get you set, and help launch you into feeling confident and comfortable with every part of the process. And of course, to get you incredible results.
---
In this course you're given all the insider info that I've collected over the years through formal & informal study, trial & error, establishing & growing a successful dye biz, and teaching hundreds and hundreds of kids, teens, and adults how to create their own Shibori dyed projects.
---
In the five years that my small biz, WAXON Studio, has existed, my staff and I have continued spreading the love of dyeing by teaching private & group classes, hosting our DIY tie-dye booth at events large & small, connecting with other dye artists in our region and across the globe, and furthering our own education through our home practices.
---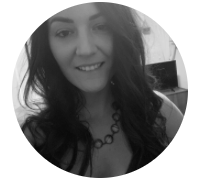 "Friendly teacher with 17+ years experience in dyeing! She sparked my creative side, and it was great to support a small business. I also learned new methods I didn't previously know about."
-Gina, Travel Nurse, Asheville NC
There are SO MANY exciting and helpful features inherent in this course! Here are some of my faves:
---
1. One course, unlimited projects.
Unlike our in-person classes, I'm not just taking you through one project-- I'm empowering you to come back to the course over and over again to try new combinations, patterns, and techniques for an endless variety of projects.
2. Filmed beautifully & clearly.
A professional dual-camera set up with an overhead view of my hands and work station. Enjoy the audio clarity of the body mic I wore while filming, and a beautiful lighting rig that makes all the right visual details pop. This is not a cell-phone video course!

3. Ask questions, share your photos, get feedback.
I love that you can ask a question or leave a comment or photo on literally any section in any part of the course. Not only will you get a public response or answer from the instructor (Jess), you can also crowdsource, because everyone who has enrolled can also chime in! As the course ages, our community gets stronger.
4. Sources that save you money and time.
Curated, insider's link lists with all my tried & true sources for dyes, tools, materials, blanks, online resources, and more. It took me years to narrow down what works and what's worth buying-- and you get all that info immediately! We'll be updating links if & when better sources become available or if a favorite is no longer available.

5. Access your course from any device.
You own this course for life. All content is streaming, stored online. There are no big files on your computer to worry about, and you can connect to any part of the course from any of your devices-- phone, tablet, laptop, any time. Certain parts of the course are available for download if you should want that option, too! We've created handouts and cheat sheets for you to use at home, and those are printable.

6. Intersects all learning styles.
Multimedia content (infographics, photos, videos, written step-by-steps, etc) makes interdisciplinary learning easy to achieve. I don't want to just be a talking head endless video droning on and on, so those portions are sectioned out; content is easy to find, organized and thoughtfully arranged so that you can find & review exactly the content you need.
7. A course that grows with you.
Check this out: my courses have updating functionality, which means as we update and add to lists & galleries, your content updates, too. When my studio creates content that would be applicable to this course, we'll add it in-- free of charge. Your course materials are always the latest version, because it's all stored in the cloud, and you automatically access the most recent iteration. Pay once, get an ever-evolving product. It's awesome, and it means something to me.
In short: there's a LOT of content in this course, and the built-in features make it an even better experience.
---
While it is possible to teach yourself Shibori alone, taking a course offers so much more: a personal guide through all the different methods, materials, processes, what you need to use (and what you really don't), etc.
Enroll in our experience to ensure you're set up for success.
---
Frequently Asked Questions
When does the course start and finish?
Your course can begin as soon as you sign up, and it never has to end! It is a completely self-paced online course - you decide when you start and when you finish each section. Our hope is that you come back to the lessons over and over, trying new versions of new patterns as your skills grow and evolve. You can absolutely take long breaks between uses, because we know, life happens!
How long do I have access to the course?
How does lifetime access sound? After enrolling, you have unlimited access to this course for as long as you like - across any and all devices you own. It's easy to log in from different devices, and the curriculum makes it simple to access just the lecture, video, or section you need. It's a full studio in your pocket!
What's your policy on refunds?
Due to the instant-access nature of the course, we can't offer no-questions-asked full refunds. You get all of our resources when you buy, and since it's self-directed learning, there's not a way for us to prevent folks from learning everything and then asking for a refund. We don't want you to be unhappy, of course, so if you have truly tried every part of the course, and can demonstrate that you've gone through all the lectures and have done the projects, we will honor a 50% refund within 30 days of purchase. Please shop mindfully!
How long does the actual course take to complete?
Actually, it's self-directed; you get to use the content in whatever order you want, and spend as much or as little time on each section as you need to each time. It's more like a living textbook than a calendar event, so there are no beginning or end dates, and you might spend more or less time on one section than another classmate would.
What about materials?
Rather than sending out an identical kit to everyone, we've taken the cost of materials out of the class price and created a virtual shopping list so that you can pick and choose where you buy and what you spend. For most of the necessary tools & supplies, there are numerous choices, and we want you to be able to use your own discretion on which suppliers you support. In other words-- some of us really want to use Amazon for everything, and some of us don't!
Course Curriculum
Introduction: meet your instructor
Available in days
days after you enroll
Chemistry & tools: the basics of fiber reactive dyes for shibori vat dyeing
Available in days
days after you enroll
Prepping your fabric/garment for Dyeing
Available in days
days after you enroll
Who is Shibori 101 for?
Beginners AND returners. Whether you're beginning to explore shibori or you used to do it back in the day, if your goal is to have a wonderful experience as a hobby dyer working from a home studio, this course will get you proficient, confident, and cruising.
Budding professionals ready to build your empire: You want to launch a shibori business of your own, lead a summer camp program, run community outreach activities, or be in charge of all the hand-dyeing fundraisers at your campus or workplace-- and be in control of your costs and earnings.
Textile lovers of all kinds. Maybe you're the curious artistic soul who has never met a craft he wouldn't try. Or you've been to Japan and collected all the Shibori you could hold. Or a sewist who cannot WAIT to dye your own yardage! I've taught all of you before and I'm so psyched to be able to reach you this way, online.
Who is Shibori 101 NOT for?

Advanced shibori pros. If you're already super familiar with your materials and workflow, this level is not for you. We'd love to see you back for our upper level courses in 2021, though!
Scammers and cheapskates. This offering has taken me and my little team months of hard work and thousands of dollars, prepping and gathering, filming and editing, organizing our content and uploading it into lectures and sections. If your plan is to buy the course, absorb all of our info, and ask for a refund, please head elsewhere right this minute, thanks.

Your Instructor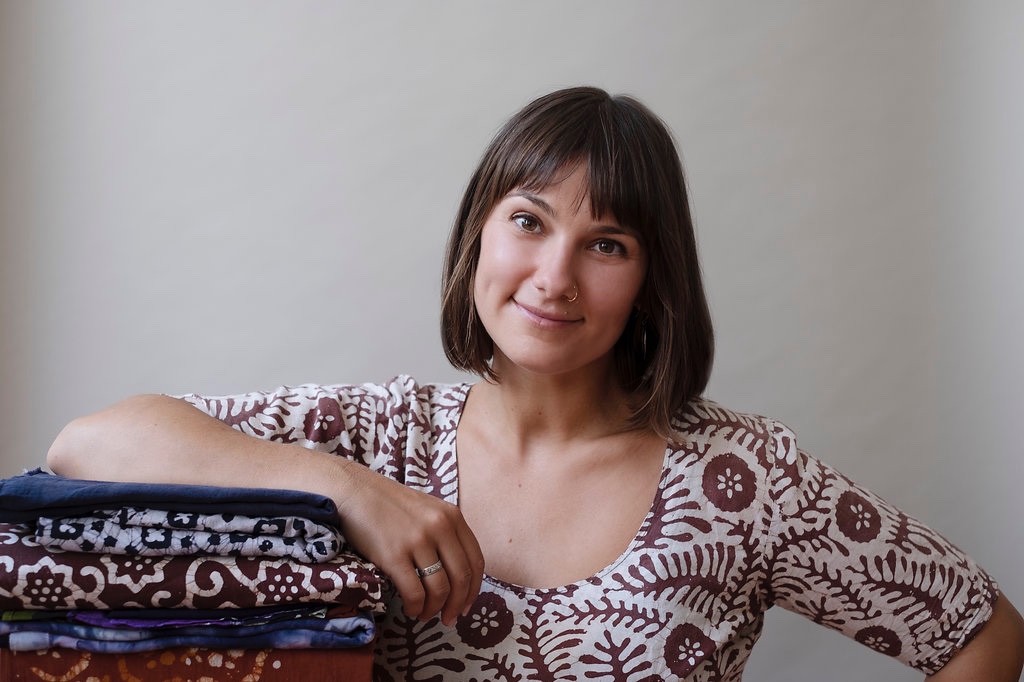 Jessica Kaufman, owner of WAXON Studio, has her Masters degree in Crafts Education, and has been leading hands-on programming at schools, summer camps, and workshops for almost 20 years. Her knowledge and passion for teaching meets her experience in fabric arts, giving you best of both worlds: concise & clear teaching with in-depth knowledge of batik & dye.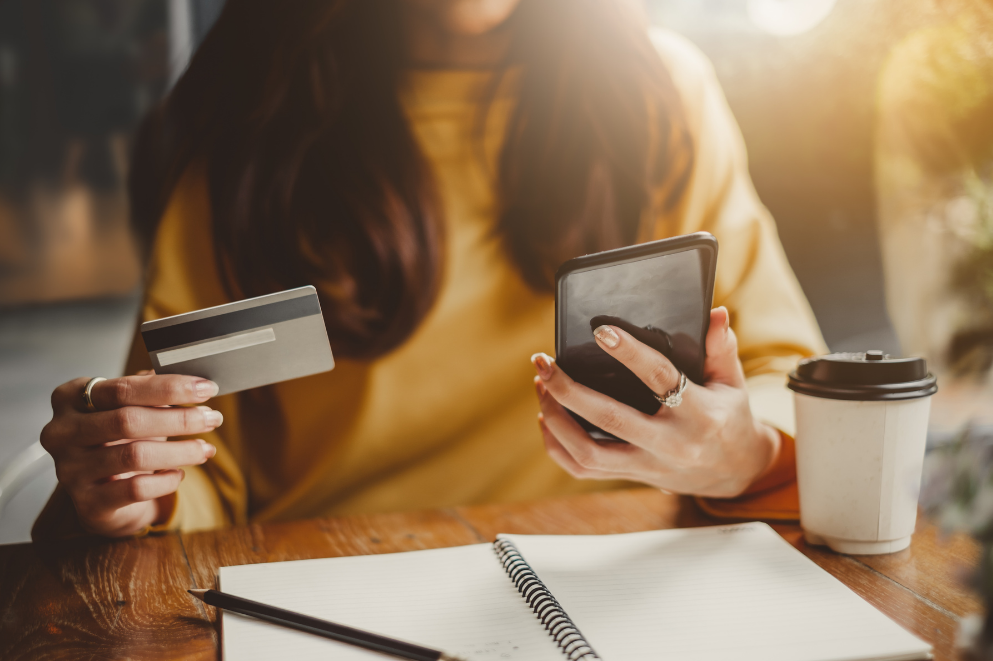 Sounds great... but what about the MONEY?
If this course is a significant financial investment for you, please know that I hear you. I understand. And I want to reassure you that if you are ready and willing to put moderate effort into making & selling your pieces, you will recoup the cost of this class quickly and easily.
Think about it this way: how many practice garments will you need to sell to break even and make the class pay for itself? Not that many! You shouldn't sell your wearable work for under $25/piece, and that's the lowest I'd ever recommend. My long-sleeve shirts sell for $50, and I'm in the middle of the crowd as far as pricing goes! If you do dresses, sweatshirts, or other large items, you can expect to sell your work for $75-$150 per piece. Many, many dyers do. Hand dyed yardage can also fetch a pretty penny, for sewists and quilters looking for something unique.
So: let's say you've made the course price back (you will), and you've covered your materials & tools. Everything you sell beyond that is now your profit-- you're off and running, feeling more confident than before, with an affordable set-up and only the materials that you actually need.
I know, on a personal level, what it means to take on a small hand-dyed biz that actually earns income, and I would never try to sell you anything that I thought wasn't going to help you turn around and make money from your dyeing, if that's what you want to do!
I've priced this course exactly where it needs to be to meet my costs and make it as accessible as possible for you-- so I feel invested in helping you make this a profitable decision, too.
Let's address the YouTube factor.
---
Yes, you could probably spend hours on YouTube trying to find the answers to your questions, trying to problem-solve or get advice, leaving questions in the comments and hoping they answer; we've all done it. All the info you want (and don't want) is out there, somewhere, on the internet.
By saving yourself money, you can end up costing yourself time. Not to mention advice that might not work for you, or materials you don't enjoy. You can get conflicting information, and leave just as confused as you were before, but with more worry and less time!
In creating this course, I wanted to be able to take you through my entire process, branch out into important subject areas, focus in on key struggle points, give you multidisciplinary learning support, and just be with you from start to finish with the consistency and reassurance that comes from learning 1:1.
This course isn't a substitute for searching info online-- it's the solution.
A few words from your instructor:
Hiya, this is Jess. The hardest part of promotion is self-promotion, but I think it's important to tell you about what I bring to the table and why people enjoy learning from me.

Before earning my M.A. in Crafts Education, my main body of experience came from leading the textile crafts program at an award-winning overnight camp for most of my twenties and early thirties. In my time as Program Leader, I taught tie-dye, shibori, batik, and candle making to hundreds of children, teens, and young adults. I helped revitalize and streamline our entire studio set-up (which was no small feat), led the purchasing and sourcing for all our dyes, materials, and tools, and got to really develop a method for instructing that I passed on to my assistants and the amazing people who led the program after I moved on.
Being the head of all things dye-related for so many years was a ton of work, an incredibly in-depth real life education, and it taught me more than my graduate degree did when it comes to the things I pass on to you in this course.
---
I feel really, deeply familiar with fiber reactive dyes, using them to dye in lots of different styles, the chemistry that makes them all work well, and the common pitfalls & confusion points that new dyers experience.
---
---
Something that's important to me:
This does not come with access to a
private Facebook group "community."
(like so many other courses do.)
---
And that's on purpose.
Those groups can be great... of course... but do you really want to be in another one? I'll be honest and say I want to divest from Facebook as much as I can, and not make my students spend any more time on there than they already need to. Our community is built into the features of this platform, and you're already here.
In every part of every section of this course, I've turned the comments feature on. It works like Facebook, in that we have organized threads with replying and photo-sharing capabilities.
I love that our capacity for community exists within the course itself, with helpful threads on each section & lecture, keeping you organized and able to find exactly what you're looking for. Imagine being able to ask your questions, get answers from me and from others, and even answer other students' questions in your own words (if you want to). Share photos of successes and struggles, and we'll cheer each other on. It's a sweet feature, and the more people who participate, the better it gets.
---
The mediocre teacher tells. The good teacher explains. The superior teacher demonstrates. The great teacher inspires.
–William A. Ward
---